I'm a 35 year old muscular white guy, five-foot-eight-inches tall with brown hair and eyes. I've been practicing full-body male massage for nearly 6 years and it's my goal to help you relax and get the best massage ever!
Sensual Touch. Erotic Touch. Therapeutic Massage.
Sensual
Experience the light, skin tingling tapping and gliding touch along your entire body and dive into a complete moment of relaxation & body meditation.
Erotic
Let my sensual and light finger tapping and glide caress your inner thighs and move upward toward more sensitive and erotic areas. Allow yourself to immerse into bliss.
Therapeutic
Enjoy the combination of sensual-erotic touch with a focus on therapeutic muscle massage and stretch that's tailored to your desired level of pressure.
Sensual and erotic massage combined with full-body therapeutic massage is just the best!
I often get the question "Are you nude in the massage and can the touch be mutual?" My answer: "Absolutely!" It's an energy exchange and I believe massage is just so much better that way!
Treat Yourself. Crush Stress. Live Life.
Massage has long been used to promote health and wellbeing. Have you ever experienced a massage with sensual and erotic touch?
It's Simply Amazing!
When we meet, I'll ask you how you like your massage and any areas you'd like me to focus on. Once you are comfortably laying on my massage table, I will begin by massaging your back, shoulders, and thighs, followed by other areas with sensual massage oil and lotion.
You'll feel very relaxed with me! I can continue to focus on areas that need a bit more muscle work or I can explore more erogenous areas. Laying on your stomach, inner-thigh touch can be exhilarating.
The thrill of my erotic massage is ultimately the slowed-down pace of intensifying pleasure. You decide how you'd like to continue. Should we explore more areas or focus on one area? Together we'll raise the erotic temperature and bring on increasing pleasure but always at your pace!
The thrill of my sensual-erotic touch is ultimately the slowed-down pace of intensifying pleasure. You decide how you'd like to continue. Should we explore more areas or focus on one area? Just let me know what you prefer.
What my Clients are Saying
"Ottawa's Best Masseur by a Landslide!"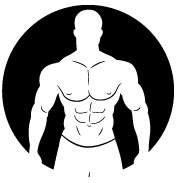 My name is Daniel. For privacy, I won't give my full name or email but what I can give is Chris' well deserved testimonial. Actually, i've been telling Chris he should put up a testimonial page on his website for some time now because I know how many of you out there are unsure or hesitant to book for the first time. I know this because I was one of those guys! When I finally got the balls (more on "balls later...) to go see Chris, I wondered why I hadn't seen him earlier! Like seriously! Chris is by far the best masseur in Ottawa-Toronto-Montreal-Vancouver-Edmonton....everywhere by a landslide and you'll love his touch! The reason why I was hesitant to book the first massage was because of all the terrible experiences I had in the past and I was so worried that this would be a similar experience but guess what?? I was wrong! I travel a lot for work and nobody even comes close to Chris' magic hands! Oh, and the massage that has no restrictions, he knows how to massage every part, including - well, you guessed it...shaft and balls!
"Wow! Just Wow!"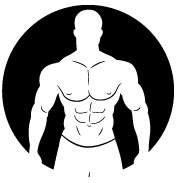 Didn't think a massage could be this good! I can only say one thing and it's Wow! Once you try Chris, you won't look anywhere else! He's the whole package including looks and size (wink wink). Give him a ring and try him out...you won't regret it!
"The best messeur in the Ottawa" I've known Chris since 2017, i am new in Ottawa and by that time I am looking for a masseur who will ease out my stress when I am tired. From the first time I met him I know that I will be a regular client aside from his skills he is conversate with his client, loves to talk about current events. And certainly he will take care of you during the entire massage, I can attest it will be a relaxing and sensual massage.
certainly exceeds my expectation. He is my regular masseur for 2 years now and at least once or twice a month.
Chris is not a scam, not fake masseur. He is authentic, genuine and will certainly you will enjoy his massage service. The best masseur in Ottawa and the surrounding region. No one comes close to him promise..
"Simply the Best!"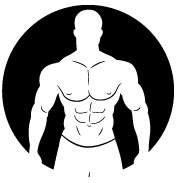 At first, I was hesitant to book with Chris. Actually, it took almost 6 months to work up the courage because I've had bad experiences in the past. Well, I wish I hadn't waited so long because after that first massage, I became a regular! Chris comes highly recommended. He is very welcoming and genuine. He's not like your typical masseur because he'll really push hard and give your muscles what they need. Plus, the end is always a big bonus!
"Amazing" Chris is very caring and makes you feel at ease. Always start with a hug! He is great at massaging and has a great body! And yes he is good looking!
Yes
I have had a few but he is the best! Worth every penny!
A Full Hour of Bliss!
Give yourself a full hour of relaxation & bliss! Gratuity graciously appreciated.
Most Popular!
Just the right amount of time for a get away from your day-to-day & you save $15. Gratuity graciously appreciated.
Exclusively Longer!
Exclusively longer for a deeper relaxation session & you save $30. Gratuity graciously appreciated.
My Studio Downtown Ottawa
Copyright text 2018 by BodGround. All rights reserved.
Studio located downtown Ottawa near Bank & Gladstone.
email: massage@bodground.com
text only: 343.803.5028